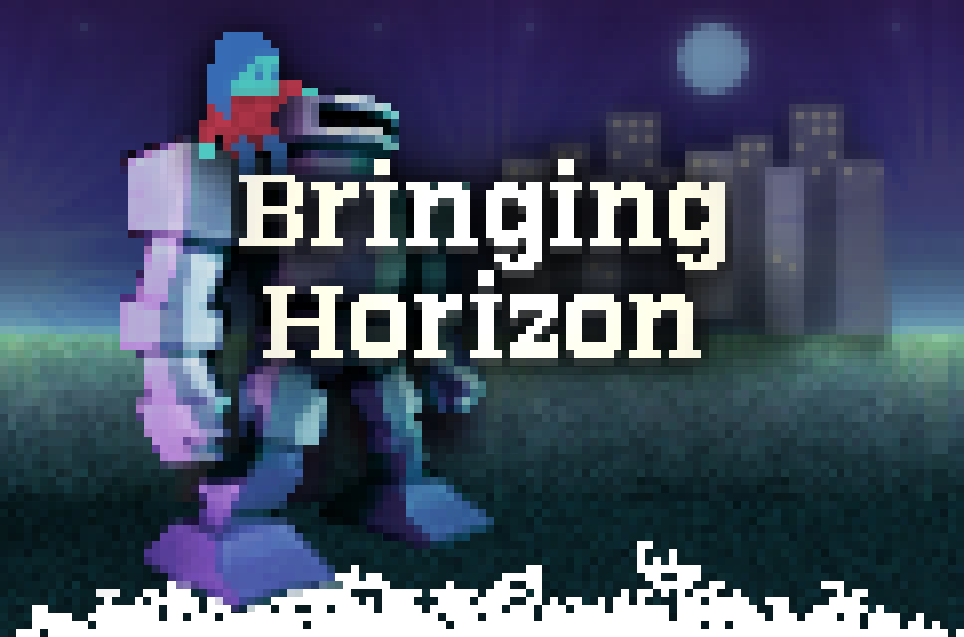 Bringing Horizon
Gamejam results and first post-jam patch!
---
Hi everyone!
That's it, the gamejam results are in: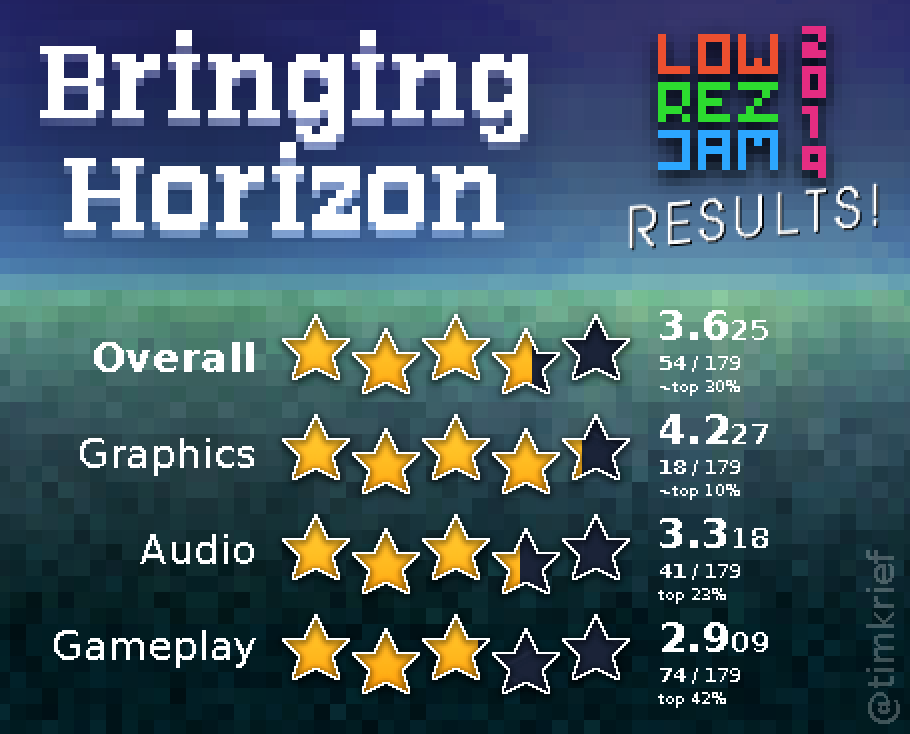 I am so glad that people enjoyed this little prototype. There is so much I want to do with it, you might see new versions in the future... Starting today! I just made a patch to fix the problem with the windows version, it should work without random freezes from now on ;)

I hope you'll enjoy it and the future versions to come, see you soon!
To get more frequent news about my games and creations, follow me on twitter @timkrief

Files
Bringing_Horizon_LinuxBuild.zip
22 MB
Aug 29, 2019
Bringing_Horizon_MacBuild.zip
23 MB
Aug 29, 2019
Bringing_Horizon_WindowsBuild.zip
21 MB
Aug 29, 2019