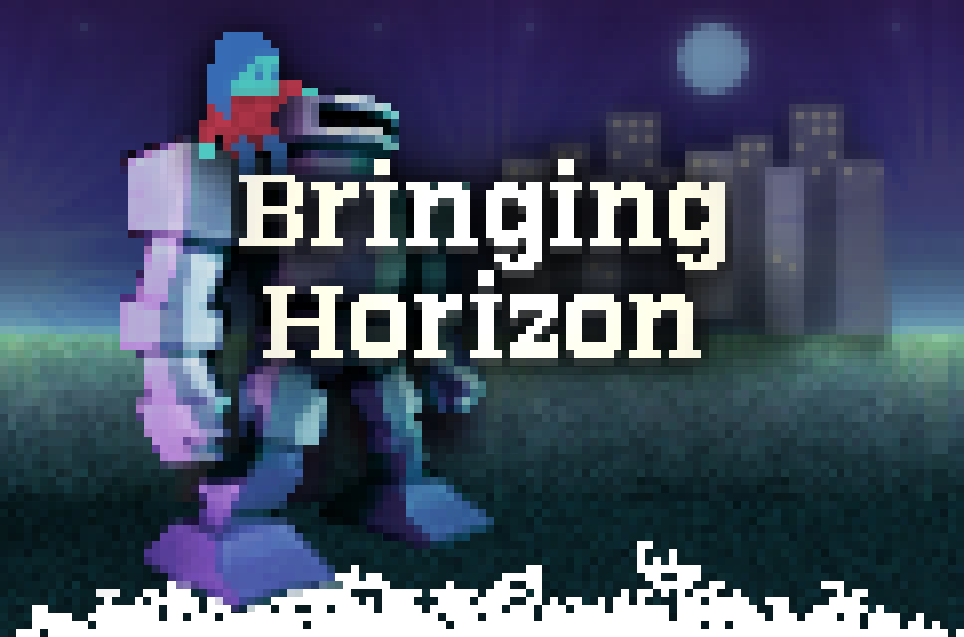 Bringing Horizon
Bringing Horizon - GameJam version is out!
---
That's it, LowRezJam 2019 is now over!

I Had to cut a lot of corners to finish this game in time but I ended up with a game instead of an unfinished project which is a good thing!

Back in 2017, I made a text-based game: Life: the game of chance. Here's my submission this year: Bringing Horizon, a 3D platformer about bringing back nature in the city... With a giant mech destroying all the buildings!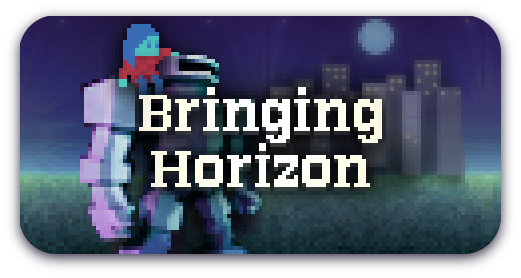 The game-jam version is available for all platforms, it's only a working prototype for the moment, but the subject inspired me so much that I might continue the development in the future.
If you want to know more about each step of the development of this version, here's the mega devlog thread I did during 17 days.
To get news about this and my other projects, follow me here and on twitter @timkrief.
I hope you'll enjoy this game, see you in the next devlog!

Files
Bringing_Horizon_WindowsBuild.zip
21 MB
Aug 17, 2019
Bringing_Horizon_LinuxBuild.zip
23 MB
Aug 17, 2019
Bringing_Horizon_MacBuild.zip
24 MB
Aug 17, 2019