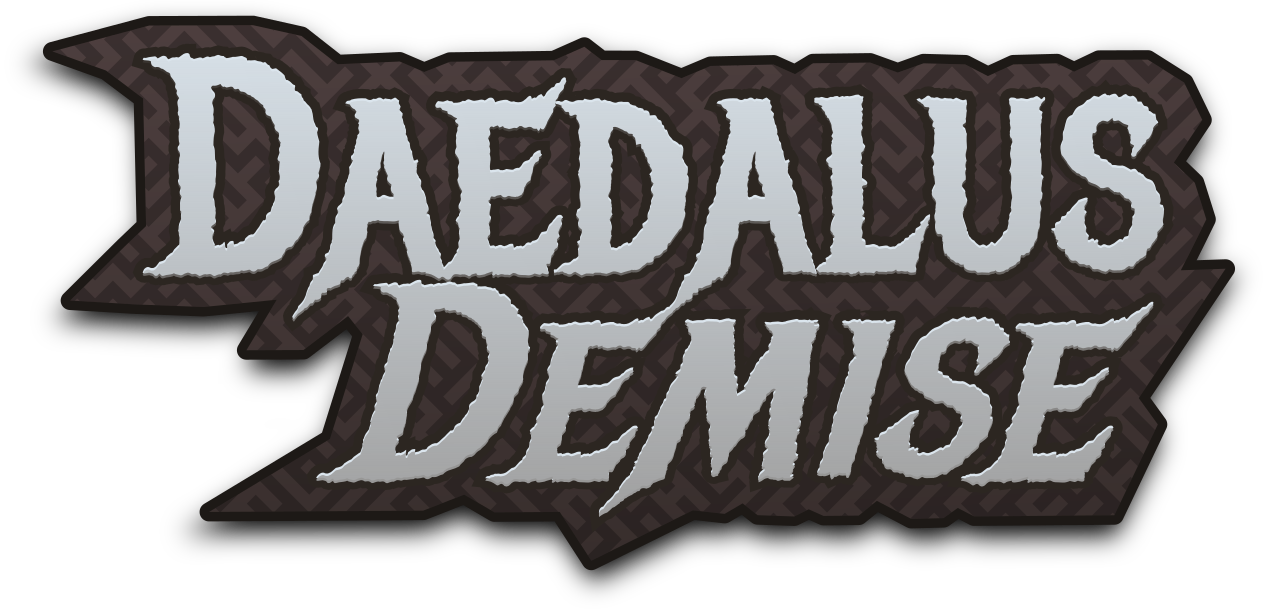 Daedalus Demise
New Version Out! Coins, Diamonds, Translations, High-scores...
---
I'm really excited bringing new features to this game, this is a project that means a lot to me because it's basically a complete remaster of one of my first game 10 years ago! So I'm glad to release a new version of Daedalus Demise. This one is focused on adding key functionalities to create a better experience but also some new features that you might like
Here's version 1.1 change-log!
The most obvious change is the addition of coins and gems to the mazes. During your run you'll be able to pickup randomly placed coins and really rare gems that are worth ten coins. For the time being it's a way to rank your run if you get to the same floor as in a previous run. A future use is planned for those coins to emphasize the rogue-like aspect of the game.
The game is now available in four different languages, English, French, German (thanks to SpeCter) and Spanish
To help you remember your best scores, to challenge yourself to get better and to be able to brag, a local High-scores leader-board has been added to the game! You'll be able to check your 5 best scores at the end of each run and you'll be informed if you get a new record! By the way my best recorded score on 1.1 is -10 with 140 or so coins!
A settings menu has been added to the game:

You'll be able to independently change the volume for music and for SFX
You can also change the brightness since it's a pretty dark game by default
And it's there that you'll be able to change the used language!
Of course those settings will be saved when exiting the menu and loaded for your next play session

There was also various fixes and optimizations
Let me know if you like the changes, if you have any issue, idea, or question about this update.
Hope you'll have some fun with this release, see you for version 1.2, or for my other games or content!

Files
Daedalus Demise for Windows
18 MB
Daedalus Demise for Linux
43 MB
Daedalus Demise for Mac OSX
32 MB