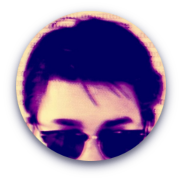 I am Tim Krief a french engineering student in Electrical & Computer Engineering and Telecommunications. Even if I spend most of my time on public transport or in front of a computer, I take time to write, draw or do photography. I also claim to exercise on a regular basis, but you do not need to ask my relatives about this. I am a self-taught developer, designer and graphist. I always seek to learn if it can help me to improve my projects.

I love to create and when I saw a platform like itch.io, I had to share my games on it. I hope you'll like what I make. Feel free to leave comments on my games, they helps me a lot to improve them.
There are videos about my last game (subscribe to my channel):
If I had more financial support I could make more games and more creative things. If you enjoy my free games and free content, consider becoming a patron.